Early Bird Promo - Sun Peaks
Promotions valid only with a minimum 3-day booking.
Book your lift tickets or equipment rentals by August 31, 2021 and receive an additional 10% Off
*Offer expires August, 31/2021 - One special per booking
Stone's Throw - Sun Peaks
Description
Call us about availability 1.888.763.6373
Situated on the 16th fairway of Sun Peaks Golf Course, near the base of Mt. Morrisey Chairlift, these newly developed condos offer warm and inviting accommodations for your entire party to enjoy. Beautifully decorated, these two and three bedroom rentals provide desirable ski-in/out access, ensuring you are in the midst of the alpine action.
Ideal for your upcoming ski resort vacation, these charming units feature an impressive use of natural elements, creating a sense of rustic sophistication. Handsome cabinetry, attractive appointments and cozy fireplaces are just a few details that await you at Stone's Throw. To further enhance your mountain retreat, many units also offer a private outdoor hot tub to help soothe tired muscles.
Units
11 Results
Resort/Condos Ski Chalets
Property ID# 13163
Stone's Throw #08 - 2 Bdrm + Loft HT - Sun Peaks (TM)
Situated on the 16th fairway of Sun Peaks Golf Course, near the base of Mt. Morrisey Chairlift, this newly developed two bedroom condo offers warm and inviting accommodation for your entire party to e... More Details
Room Layout: 2 Bdrm + Loft Sleeps: 9 Price/Night: $52 - $992
Stone's Throw #11 - 2 Bdrm HT - Sun Peaks
Situated on the 16th fairway of Sun Peaks Golf Course, near the base of Mt. Morrisey Chairlift, this newly developed two bedroom condo offers warm and inviting accommodation for your entire party to e... More Details
Room Layout: 2 Bdrm Sleeps: 7 Price/Night: $14 - $14
Stone's Throw #12 - 2 Bdrm HT - Sun Peaks
This 2 bedroom condo with ground floor entry is adjacent to the golf course and has great ski-in/ski-out to the Mt. Morrisey chairlift. It features a full kitchen, 2 full baths, gas fireplace, washer/... More Details
Room Layout: 2 Bdrm Sleeps: 7 Price/Night: $179 - $3635
Stone's Throw #17 - 2 Bdrm HT - Sun Peaks
This 2nd floor 2-bedroom condo at Stone's Throw has great ski-in/ski-out access to the Mt. Morrisey chairlift. It is a very private one level apartment right next to the golf course. You can en... More Details
Room Layout: 2 Bdrm Sleeps: 6 Price/Night: $335 - $799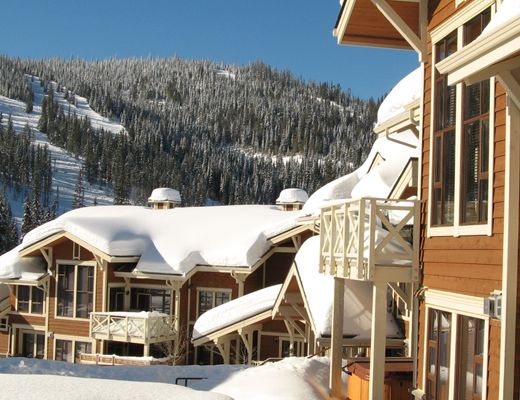 Property ID# 1087
Stone's Throw #24 - 2 Bdrm HT - Sun Peaks (TM)
Stone's Throw 24 is a cute and cozy 2-bedroom, 2-bathroom condo in the east village. With an open concept and a warm colour scheme throughout, this home is perfect for entertaining and can seat up to ... More Details
Room Layout: 2 Bdrm Sleeps: 5 Price/Night: $177 - $742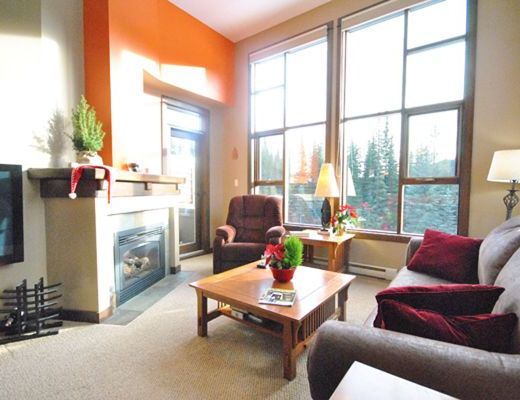 Property ID# 12204
Stone's Throw #25 - 2 Bdrm HT - Sun Peaks
Stone's Throw 25 is a lovely and well cared for bright home with a lofted ceiling over their well appointed livingroom. It's two bedrooms are located on the main floor with a queen in the master and a... More Details
Room Layout: 2 Bdrm Sleeps: 7 Price/Night: $212 - $742
Stone's Throw #26 - 2 Bdrm HT - Sun Peaks
Situated on the 16th fairway of Sun Peaks Golf Course, near the base of Mt. Morrisey Chairlift, this newly developed two bedroom condo offers warm and inviting accommodation for your entire party to e... More Details
Room Layout: 2 Bdrm Sleeps: 7 Price/Night: $179 - $799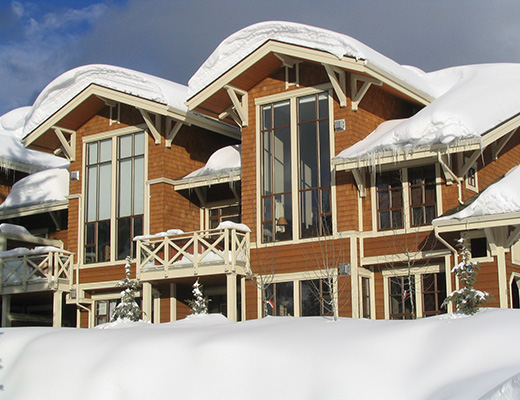 Property ID# 13477
Stone's Throw #27 - 2 Bdrm HT - Sun Peaks (TM)
Situated on the 16th fairway of Sun Peaks Golf Course, near the base of Mt. Morrisey Chairlift, this newly developed two bedroom condo offers warm and inviting accommodation for your entire party to e... More Details
Room Layout: 2 Bdrm Sleeps: 8 Price/Night: $177 - $742
Stone's Throw #38 - 2 Bdrm HT - Sun Peaks
Situated on the 16th fairway of Sun Peaks Golf Course, near the base of Mt. Morrisey Chairlift, this newly developed two bedroom condo offers warm and inviting accommodation for your entire party to e... More Details
Room Layout: 2 Bdrm Sleeps: 7 Price/Night: $179 - $799
Property ID# 1026
Stone's Throw #47 - 2 Bdrm HT - Sun Peaks (TM)
Situated on the 16th fairway of Sun Peaks Golf Course, near the base of Mt. Morrisey Chairlift, this newly developed two bedroom condo offers warm and inviting accommodation for your entire party to e... More Details
Room Layout: 2 Bdrm Sleeps: 7 Price/Night: $177 - $742
Stone's Throw #56 - 2 Bdrm + Loft HT - Sun Peaks
Situated on the 16th fairway of Sun Peaks Golf Course, near the base of Mt. Morrisey Chairlift, this newly developed two bedroom plus loft condo offers warm and inviting accommodation for your entire ... More Details
Room Layout: 2 Bdrm + Loft Sleeps: 9 Price/Night: $210 - $969
Quick Inquire For Available Properties