Early Bird Promo - Sun Peaks
Promotions valid only with a minimum 3-day booking.
Book your lift tickets or equipment rentals by August 31, 2021 and receive an additional 10% Off
*Offer expires August, 31/2021 - One special per booking
Trapper's Landing - Sun Peaks
Description
Call us about availability 1.888.763.6373
Situated in the Upper Village, these newly developed Sun Peaks resort rentals offer cozy accommodation, ideal for your upcoming mountain getaway. With desirable ski-in/out access, professionally decorated interiors and private outdoor hot tubs, this fabulous property promises a restful vacation for all to enjoy.
Nestled amongst the alpine scenery of British Columbia's majestic wilderness, Trapper's Landing surrounds its guests in natural beauty. Take in the impressive views from the large living room windows as you sit fireside with a steaming mug of hot chocolate. Warm and welcoming, these delightful units are host to relaxed furnishings, pleasing textiles and a contemporary color scheme, enabling you to unwind with ease. With its fully-equipped kitchens, modern bath amenities and in-suite laundry facilities, Trapper's Landing allows you all the comforts of home while enveloping you in a wonderful winter experience.
Units
10 Results
Resort/Condos Ski Chalets
Trapper's Landing #01 - 4 Bdrm + Den HT - Sun Peaks
Situated in the Upper Village, Trappers Landing offers cozy resort rentals ideal for your upcoming Sun Peaks mountain getaway. With desirable ski-in/out access, a professionally decorated interior an... More Details
Room Layout: 4 Bdrm + Den Sleeps: 11 Price/Night: $341 - $1469
Trapper's Landing #05 - 3 Bdrm + Den HT - Sun Peaks
Situated in the Upper Village, Trappers Landing offers cozy resort rentals ideal for your upcoming Sun Peaks mountain getaway. With desirable ski-in/out access, a professionally decorated interior an... More Details
Room Layout: 3 Bdrm + Den Sleeps: 10 Price/Night: $305 - $1365
Trapper's Landing #06 - 2 Bdrm + Den HT - Sun Peaks
Situated in the Upper Village, Trappers Landing offers cozy resort rentals ideal for your upcoming Sun Peaks mountain getaway. With desirable ski-in/out access, a professionally decorated interior an... More Details
Room Layout: 2 Bdrm + Den Sleeps: 9 Price/Night: $263 - $1135
Trapper's Landing #07 - 2 Bdrm + Den HT - Sun Peaks
Situated in the Upper Village, Trappers Landing offers cozy resort rentals ideal for your upcoming Sun Peaks mountain getaway. With desirable ski-in/out access, a professionally decorated interior an... More Details
Room Layout: 2 Bdrm + Den Sleeps: 9 Price/Night: $263 - $1135
Trapper's Landing #11 - 3 Bdrm + Den HT - Sun Peaks
Situated in the Upper Village, Trappers Landing offers cozy resort rentals ideal for your upcoming Sun Peaks mountain getaway. With desirable ski-in/out access, a professionally decorated interior an... More Details
Room Layout: 3 Bdrm + Den Sleeps: 9 Price/Night: $305 - $1365
Trapper's Landing #23 - 3 Bdrm + Den HT - Sun Peaks
Situated in the Upper Village, Trappers Landing offers cozy resort rentals ideal for your upcoming Sun Peaks mountain getaway. With desirable ski-in/out access, a professionally decorated interior an... More Details
Room Layout: 3 Bdrm + Den Sleeps: 13 Price/Night: $331 - $1420
Trapper's Landing #27 - 3 Bdrm + Den HT - Sun Peaks
Situated in the Upper Village, Trappers Landing offers cozy resort rentals ideal for your upcoming Sun Peaks mountain getaway. With desirable ski-in/out access, a professionally decorated interior an... More Details
Room Layout: 3 Bdrm + Den Sleeps: 9 Price/Night: $79 - $1365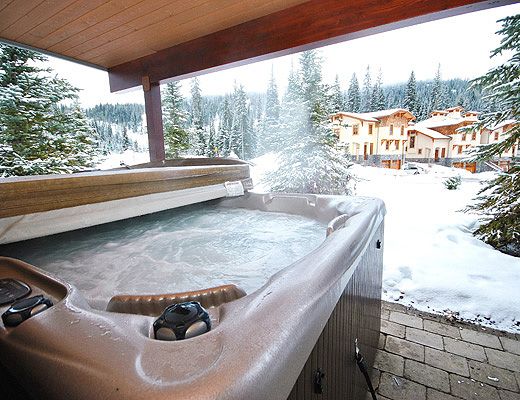 Property ID# 13174
Trapper's Landing #29 - 4 Bdrm + Den HT - Sun Peaks (TM)
Situated in the Upper Village, Trappers Landing offers cozy resort rentals ideal for your upcoming Sun Peaks mountain getaway. With desirable ski-in/out access, a professionally decorated interior an... More Details
Room Layout: 4 Bdrm + Den Sleeps: 12 Price/Night: $352 - $1352
Trapper's Landing #34 - 2 Bdrm + Den HT - Sun Peaks
Situated in the Upper Village, Trappers Landing offers cozy resort rentals ideal for your upcoming Sun Peaks mountain getaway. With desirable ski-in/out access, a professionally decorated interior an... More Details
Room Layout: 2 Bdrm + Den Sleeps: 8 Price/Night: $263 - $1135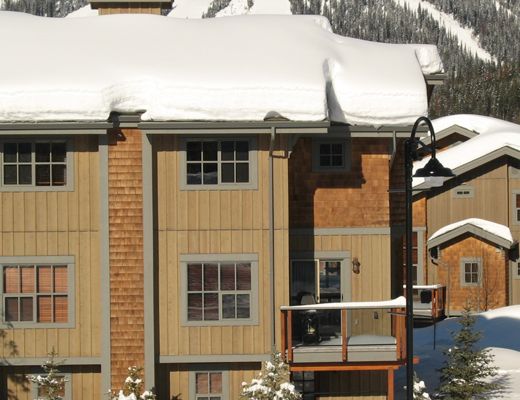 Property ID# 1120
Trapper's Landing #39 - 2 Bdrm + Den HT - Sun Peaks (TM)
Situated in the Upper Village, Trappers Landing offers cozy resort rentals ideal for your upcoming Sun Peaks mountain getaway. With desirable ski-in/out access, a professionally decorated interior an... More Details
Room Layout: 2 Bdrm + Den Sleeps: 9 Price/Night: $242 - $992
Quick Inquire For Available Properties