Early Bird Promo - Sun Peaks
Promotions valid only with a minimum 3-day booking.
Book your lift tickets or equipment rentals by August 31, 2021 and receive an additional 10% Off
*Offer expires August, 31/2021 - One special per booking
Fireside Lodge - Sun Peaks
Description
Call us about availability 1.888.763.6373
Fireside Lodge, centrally located in Sun Peaks Village, offers boutique-style condo rentals, ideal for your next ski resort vacation. These beautifully decorated studio and one bedroom units promise cozy accommodations for as many as five guests, making this a fantastic option for the travelling family.
Enjoy crisp, fresh air, majestic mountain scenery and a long list of alpine activities while knowing you will return to a stylish and comfortable refuge after a tiresome winter's day. Warm and inviting, this lovely property offers its guests a delightful space to unwind in; from the attractive appointments to the contemporary color palette every detail promotes relaxation. Full kitchens, gas fireplaces and pleasing linens are a few added bonuses you can expect to find here.
Units
7 Results
Resort/Condos Ski Chalets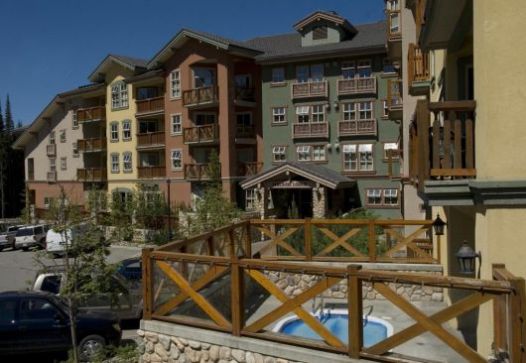 Property ID# 13142
Fireside Lodge #102 - 2 Bdrm - Sun Peaks (TM)
Fireside Lodge, centrally located in Sun Peaks Village with desirable ski-in/out access, offers charming boutique-style condo rentals, perfect for your next resort vacation. This beautifully decorate... More Details
Room Layout: 2 Bdrm Sleeps: 8 Price/Night: $187 - $647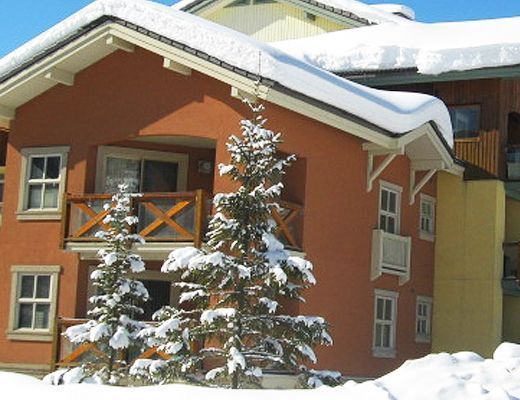 Property ID# 8113
Fireside Lodge #205 - 2 Bdrm - Sun Peaks (TM)
Fireside Lodge, centrally located in Sun Peaks Village with desirable ski-in/out access, offers charming boutique-style condo rentals, perfect for your next resort vacation. This beautifully decorate... More Details
Room Layout: 2 Bdrm Sleeps: 7 Price/Night: $167 - $562
Property ID# 13149
Fireside Lodge #210 - 2 Bdrm - Sun Peaks (TM)
Fireside Lodge, centrally located in Sun Peaks Village with desirable ski-in/out access, offers charming boutique-style condo rentals, perfect for your next resort vacation. This beautifully decorate... More Details
Room Layout: 2 Bdrm Sleeps: 8 Price/Night: $187 - $647
Fireside Lodge #302 - 2 Bdrm - Sun Peaks
Fireside Lodge, centrally located in Sun Peaks Village with desirable ski-in/out access, offers charming boutique-style condo rentals, perfect for your next resort vacation. This beautifully decorate... More Details
Room Layout: 2 Bdrm Sleeps: 8 Price/Night: $173 - $685
Property ID# 13714
Fireside Lodge #310 - 2 Bdrm - Sun Peaks (TM)
This lovely two bedroom condo located in the heart of the Village features excellent ski in and out with a wonderful Tod Mountain view from a large private deck. Located near the elevator entrance it... More Details
Room Layout: 2 Bdrm Sleeps: 8 Price/Night: $187 - $647
Property ID# 13141
Fireside Lodge #311 - 2 Bdrm - Sun Peaks (TM)
Fireside Lodge, centrally located in Sun Peaks Village with desirable ski-in/out access, offers charming boutique-style condo rentals, perfect for your next resort vacation. This beautifully decorate... More Details
Room Layout: 2 Bdrm Sleeps: 8 Price/Night: $187 - $647
Fireside Lodge #409 - 2 Bdrm - Sun Peaks
Fireside Lodge, centrally located in Sun Peaks Village with desirable ski-in/out access, offers charming boutique-style condo rentals, perfect for your next resort vacation. This beautifully decorate... More Details
Room Layout: 2 Bdrm Sleeps: 9 Price/Night: $173 - $685
Quick Inquire For Available Properties